Dominique

Add Dominique as a friend

Dominique will be notified and will have to accept this friendship request, to view updates from Dominique and their ratings you must follow them.

Remove Dominique as a friend



About me
Blonde. Curls. Brown Eyes. Aries. Student. Cynical. Sarcastic. Impatient. Spontaneous. Chaotixc. Talkative. German, English, Russian, Latin. Bookworm. Bit of a know-it-all (imagine Hermione from the Harry Potter series). Loves British accents. Interested in way too many things. Gets bored easily. Likes all kinds of music. Not too sporty. Travels a lot. Friends all over the world. Creative. Obsessed with shoes and accessoires. Picky with clothing - and guys. Helpful. Gracious. Bit bitchy. Moody. Bit spoiled. Lavish. Serious, but childish.
About my collections
I'm addicted to books. I really read a lot. I do not always buy them but lend a great deal from the library or friends. Books a the best entertainment because it leaves the bigger part to your imagination.
I watch a lot of movies too but don't buy that many on DVD.
Lists
Recent reviews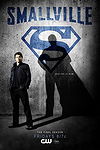 Posted : 14 years, 9 months ago on 25 September 2007 09:06 (A review of
Smallville
)
The best thing about the show is Michael Rosenbaum as Lex Luthor who plays brilliantly.

0 comments,
Reply to this entry
Movies
TV
Music
Books
Favorite Authors
Comments